Regardless of the season, you are sure to find a public market around your area selling an abundance of vibrant fruits, vegetables, and other homemade crafts. A great way to get out with your loved ones, farmers markets offer a day of fun and trying new foods you may not get elsewhere. Some farmers markets even have people cooking food demonstrations. These markets come in all shapes and sizes and can consist of farmers markets, general open markets, or just your local produce connoisseur selling vibrant fruit and vegetables on the corner. There are many benefits that come with shopping local, including but not limited to:
Better tasting food
Get more nutrition for your money (longer time spent on shelf, more product handling = decreased nutrient quality)
Your ability to meet the farmer that grew and harvested your food
You are supporting local businesses
Increases your chances of eating more fruits and vegetables
Now that we have gone over some benefits of shopping at your local public markets, let us get into some helpful pointers that will take your shopping experience to the next level.
Please note: prices vary at different farmers markets. Some markets sell their produce at an exponentially lower price than supermarkets, and there are some that have price points higher than typical supermarket prices. The best way to know is to ask the locals, doing your research, or by trial and error.
1. Come with cash, preferably small bills
Bringing cash to a farmers market is a major key for two reasons.
You have a spending limit, which will prevent overspending

Many vendors only accept cash. This may be changing with our advancements in technology, but just to be safe, bring cash money.
If possible, try and bring small bills ($1 and $5 bills). Certain farmers markets get pretty crowded, therefore, having smaller bills will speed up the transaction process.
2. Strategically time your shopping
          Arriving when vendors first open and when they are closing down are prime time opportunities for getting better deals and higher quality product. When you arrive early, you have access to the cream of the crop. Typically, vendors put out their best products first. The best sales usually occur towards the end of the day when the vendors are packing up. Vendors want to finish their day with as little inventory as possible, therefore, they usually drop the prices towards the end of the day. This is great for the consumer, what was "2 for $2" is now "2 for $1". Another perk for arriving at these times is that the market is less crowded which always makes your shopping experience that much better.
3. Bring reusable bags and/or a backpack
          If you are fortunate enough to find a public market that practically gives their produce away, you are bound to come out of there with lots of goods. Many markets will give you plastic bags or they may not provide bags at all. This tip was learned from personal experience. Bring one, two, or three reusable bags with you. You can fit so much in these bags and you are also contributing to a cleaner environment. A backpack is great for the trek home, or if you have multiple stops on the way home.
4. Plan ahead
          Making a list and checking it twice will allow you to plan ahead, making shopping quick and easy. It will also help you save money because you will only buy what you need. With that being said, leave some wiggle room by taking a small amount extra, for foods you would like to try or last minute products you forgot on the list.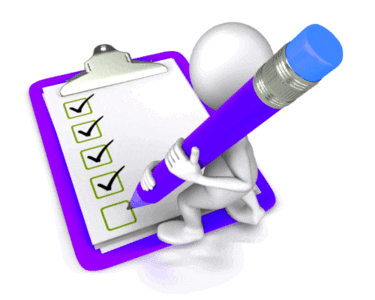 5. Do not jump the gun and buy the first thing you see
          What we mean by this is, look around first. A bunch of vendors are fighting for your business, so prices will vary vendor to vendor. Some vendors may have more inventory to sell causing their prices to be slightly lower than others. This is hard for some, including ourselves, because the excitement of being at a farmers market is so overwhelming, you just want to buy everything you see. That is normal, just remember you have a fixed budget and you want the best bang for your buck. If you are not on a budget, then shop your little heart out.
6. Avoid bulk buying if not needed
Many vendors will sell lots of produce in bulk. Though this may sound appealing at first, be cautious. If you need a 3 pound bag of spinach for a big event, then by all means, buy in bulk. But if you only need a little for a recipe, avoid buying such massive quantities. This may sound odd at first because buying in bulk does save money, but remember food waste is not worth the savings because that is money thrown away. The only caveat to this is, if you have ways of preserving the excess amount of food not being used (i.e. freezing, canning, etc.).
7. Talk to the farmers/vendors
Talking to the farmers serves many purposes. If you are a regular, vendors will notice and may give you a better deal for supporting their business. Farmers can also give you the inside scoop on what fruits and veggies are in season, and can tell you more about different foods you are interested in trying. Some farmers may even tell you how to best prepare the food based on its flavor profile.
So there you have it! Nutrition For Performance's top tips for shopping farmers markets or any public market for that matter. Interested in seeing for yourself? There are many resources that can help you find a farmers market near you! Here are a couple that we use:
USDA's National Farmers Market Directory
https://www.ams.usda.gov/local-food-directories/farmersmarkets
Local Harvest
http://www.localharvest.org/boston-ma/farmers-markets?&p=2
Yelp (type in location)